Our company is called The Woke Coach®
To that end we are conscious of racial discrimination in society and other forms of oppression and injustice. It is our mission to help clients be better individuals (who lead better lives and run better businesses and organizations) with a deeper understanding of how the legacy of racism and injustice affect us all.
At The Woke Coach, woke means to:
Be aware that your own lived experience is not the quintessential lived experience: understand that we are all only the sum of our lived experiences and because of that, we have to awaken to the experiences of others.

Think about things in a racialized context. Does that mean that race is always at play? Not necessarily, but it could be, and it's important to be awake to that reality.

Not accept situations and circumstances at face value: Consider how power, systems, and access may impact any given outcome.
Ultimately, woke means that you are paying attention to social and societal injustices and can move to action around those injustices.
In order to do the work of educating our clients about the realities of racial injustice and creating a more equitable and just society: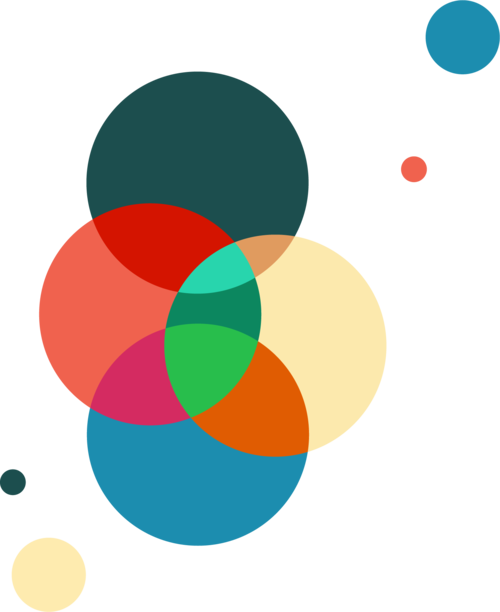 WE OFFER THE TRUTH ABOUT THE REALITIES OF RACIAL INJUSTICE — WE DON'T PULL PUNCHES.

NO MATTER HOW BIG OR SMALL THE ENDEAVOR, WE ASPIRE TO GREATNESS AT EVERY TURN.

WE ARE ALWAYS LEARNING AND CONSTANTLY SEEK OPPORTUNITIES TO DO SO.

WE COMMUNICATE CLEARLY WITH EACH OTHER AND WITH OUR CLIENTS.

WE LOVE OUR CLIENTS (IF NOT, THEY ARE NOT OUR CLIENTS).

WE DISAVOW THE USE OF GENDER INSENSITIVE, ABLEIST, OR OTHER OFFENSIVE LANGUAGE AND PRACTICES.

ALTHOUGH OUR SUBJECT MATTER IS CHALLENGING, WE WORK WITH A SPIRIT OF ABSOLUTE JOY!
The Woke Coach is a certified Targeted Group business in the state of Minnesota and certified as a Small, Woman, and Minority Business Enterprise (S/W/MBE) through the Central Certification Program (CERT) sponsored by Hennepin County, Ramsey County, and the City of Saint Paul.
About our founder, Seena Hodges
CONNECTOR. FIERCE ANTIRACIST. EQUITY DIVERSITY AND INCLUSION CHAMPION. DYNAMIC COMMUNICATIONS PROFESSIONAL. INTERSECTIONAL FEMINIST. PHILANTHROPIST.
Seena Hodges (she/her) is a connector who loves people and is passionate about equity, intersectional feminism, and access to brave spaces for all. She founded The Woke Coach® in 2018 because she wholeheartedly believes that racial equity is the defining issue of our time.
Through The Woke Coach, Seena and her team engage with clients to facilitate conversations and complete projects that live at the intersection of equity, diversity, inclusion, antiracism, and empowerment. The company's mission is to help individuals deepen their analysis and develop an understanding around issues of bias and injustice, in turn, helping them become the best, most understanding, empathetic version of themselves. Clients often describe their engagement with The Woke Coach as "transformational," "though-provoking," "challenging," and "life-changing."
Seena is a graduate of Columbia College (SC) and earned her MFA at Columbia University in New York City. She completed the Harvard Young American Leaders Program, and is pursuing a PhD in Management and Public Service at Hamline University in Minnesota.
Seena is a trained equity, diversity and inclusion facilitator and a certified administrator of Clifton Strengths® (StrengthsFinder) and the Intercultural Development Inventory® (IDI) — the premier cross-cultural assessment of intercultural competence. She has received a professional Train the Trainer certificate from the University of Minnesota. She previously partnered with the State of Minnesota to facilitate cultural competency training for teachers across the state through the Professional Education Licensing Standards Board.
"

Seena is a tremendous leader who allows for dialogue, silence and space and is able to redirect and focus the conversation in a way that appears effortless. I am astounded by her skill and grateful and appreciative to have learned from her in a cohort setting.

"
— The Woke Coach Client
Seena is also a core facilitator with artEquity — a national organization that conducts social justice and racial equity training that lives at the intersection of arts and activism. Most recently, that work has taken her to Chicago, Princeton, Washington, DC, New Orleans, and Portland.
Seena is a dynamic communications professional with extensive experience in public relations, marketing, and communications. She is a graduate of Columbia University with a master's degree in Theatre Management & Producing and has worked in both the commercial and non-profit theater industry as a producer, marketing director, publicist, development director, and audience development associate. She has also worked in the non-profit sector as a communications manager and marketing director.
Seena began her career at the Columbia Urban League — a non-profit organization committed to issues of social justice. Prior to starting The Woke Coach, Seena worked in various capacities for the Guthrie Theater, Theater Latté Da, Mixed Blood Theatre Company, Pillsbury House Theatre and Artistry MN. She was Associate Vice President of Strategy and Communications at The Saint Paul & Minnesota Community Foundations (now Saint Paul & Minnesota Foundation).
An avid supporter of the arts, Seena is a Member of the Board of Trustees at the Walker Art Center in Minneapolis, Minnesota. Previously, she held the title of President of the Board of Trustees, and was the first person of color to hold this distinction. She is also a member of the Black Trustee Alliance for Art Museums (BTA), an organization created to increase the inclusion of Black perspectives and narratives in North American art museums. In keeping with her commitment to promoting entrepreneurship and helping individuals design their destiny, Seena is a member of The Women's Presidents' Organization (WPO)--a non-profit membership organization for women presidents, CEOs, and managing directors of privately held companies; Minnesota Women's Economic Roundtable--a forum for high-profile women leaders to gather insights on broad economic issues; examine their implications and take action in their communities and lives; and Women Elevating Women (WEW)--a peer advisory group for exceptional women business owners scaling their businesses and supporting one another.
Seena's first book, From Ally to Accomplice: How to Lead as a Fierce Antiracist, is available for preorder.